World's Oldest Living Former Pro Hockey Player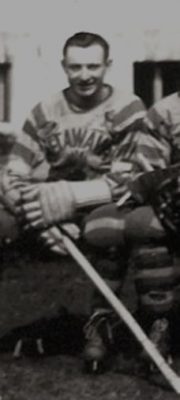 Manitoba Hockey Hall of Fame writer Ty Dilello penned a great article on the oldest living former pro hockey player, Wilf Beaulieu. Born in 1918 in Winnipeg, Wilf would sign with the Portland Buckaroos of the Pacific Coast Hockey League for the 1940/41 season.
Today, Wilf is an active 101 year old and dedicated fan of the NHL Winnipeg Jets!