TY DILELLO RECEIVES 2019 SWEENEY AWARD FOR GOLDEN BOYS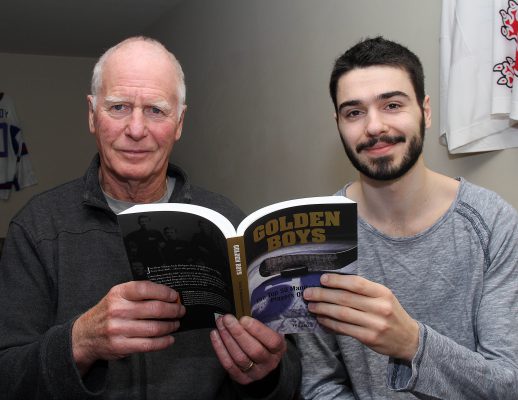 Dilello's book, Golden Boys: The Top 50 Manitoba Hockey Players of All Time, looks at fifty players that have shaped the history of hockey in Manitoba. Golden Boys features detailed biographies, rare photographs and plenty of never-been-told before stories about some of hockey's greatest players.
Starting with a simple rule that all players started their careers on the ice in Manitoba, the first list had 70 names. Dilello's extensive research would eventually narrow that number down to 50.
Whatever your opinion on the 50 selections, you'll be able to agree or disagree while reading a very entertaining and well-researched book.