Ted Knight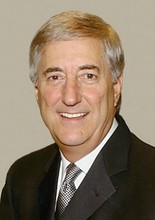 EDWARD "TED" ARTHUR KNIGHT
1939 - 2017
It is with deep sadness that the family announces the passing of Ted Knight, a loving husband, father and grandfather, a truly great friend to many. Quietly and peacefully, in the very early morning hours of Friday, October 13, 2017, Ted succumbed to the cancer that he had silently and valiantly fought against all odds for five years, until his tank ran out of gas.
During his life time, Ted enjoyed the love and support of two wonderful ladies. Ted and Marlene were married in 1968 and enjoyed three children together, Tracey, Kevin, and Kyle. Later after Ted and Marlene separated, Ted met and fell in love with Suzanne Doyle, who left her hometown of Montreal to join Ted out west. They enjoyed splitting their time between homes in Naples, FL and Regina, SK, enjoying many wonderful friendships along the way. Ted had a strong circle of friends and colleagues, among a group of fellow car dealers that met multiple times a year for the last 24 years. He also had a wonderful relationship and unique bond with Donald Black, which resulted in lots of mischief as well as many meaningful and memorable experiences over the years.
Ted was born in Selkirk, MB on August 19, 1939 to Bes and Frank Knight. He was predeceased by his parents and three older brothers, Frank Jr., Peter, and Kenneth.
The Knight family moved to Charleswood when Ted was still a baby. It was there that he grew up and where he and his brothers dominated the ball diamonds and the hockey rinks. In spite of losing his father at a young age and the very humble beginnings from which he came, he thoroughly enjoyed his childhood and reflected upon it often. High school was an important time as it was then that his life-long passion for hockey started. He always said that "My best years in high school were the two years I spent in grade 10, and that the only things that kept me out of medical school were grade 11 and grade 12!".
Ted was proudly a member of the Winnipeg Braves junior hockey team that won the Memorial Cup in 1958. Ted and his teammates were inducted in the Manitoba Sports Hall of Fame in 2003. The Braves were the last junior hockey team from Winnipeg to win the Memorial Cup when they defeated the Peterborough Petes coached by twenty- five year old Scotty Bowman. His passion for hockey continued when in 1986, he joined Bill Hicke, Morley Gusway, Jack Nichol, and Huddy Bell in purchasing the Regina Pats from Herb Pinder. Ted loved those ten years as an owner of Canadian Hockey's most storied junior hockey franchise.
Ted left Charleswood to go plant trees in Dawson Creek and it was there that he was introduced to the automobile business when he joined Traders Finance. He was promoted with Traders and moved to Regina and then Medicine Hat.
In 1968, Ted was recruited to Chrysler Credit in Regina. He then moved to Saskatoon in 1970, where Tracey was born. Ted moved his family back to Regina in 1973 to be the Chrysler Credit branch manager and where twins Kevin and Kyle were born. In 1975, Ted moved the family to Hamilton to head up that branch.
In 1976, Ted had an opportunity to buy into Crestview Chrysler back in Regina, and in the following year he became the sole owner and dealer principal of Crestview. His leadership in the auto business was recognized by his national dealer colleagues when he became chairman of the Canadian Automobile Dealers Association in 1996.
Ted was very proud of his kids, with Tracey pursuing a career in teaching and Kevin and Kyle joining Ted in the car business. The two boys set about building on the foundation of what Ted had started, creating a network of 15 dealerships in Saskatchewan, Alberta, and Manitoba.
He is survived by his first wife Marlene; his wife of the last 24 years, Suzanne; his children, Tracey (Brock) Szakacs, Kevin (Erinn), and Kyle. He is also survived by seven grandchildren, Erik, Irelynd, and Cambri Szakacs, Chloe, Carter, Caden, and Charlie Knight.