Ted Green
The Manitoba Hockey Hall of Fame is saddened to learn that Honoured Member (1985) Ted Green has died. He was 79. Green died on Tuesday,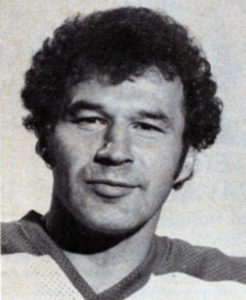 October 8, 2019 just three days after he and his 1957/58 St. Boniface Canadiens had been inducted with the 2019 MBHHF Class.
The Eriksdale, Man., native won a Memorial Cup in 1959 with the Winnipeg Braves. He won the Stanley Cup as a player with the Boston Bruins in 1970 and 1972, and five more times as an assistant coach with Edmonton (1984, 1985, 1987, 1988) and co-coach (1990). He also claimed the WHA Avco Cup title three times, one with Hartford in 1973 and twice with Winnipeg in 1976 and 1978.
Green, known as "Terrible Ted" through his playing days, appeared in 620 games in the NHL and 452 in the WHA with the New England Whalers and Winnipeg Jets.