Teammate Tale Solved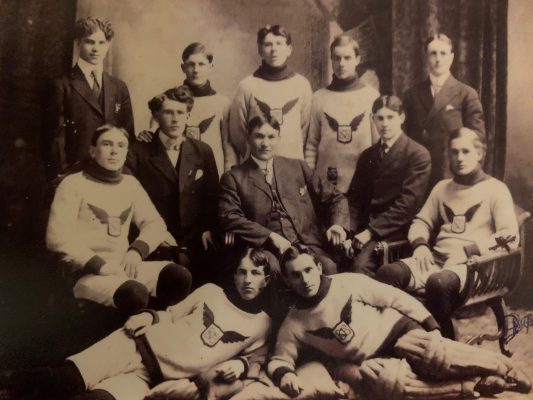 We received an inquiry on this team photo from the family of Phenix Decosse, seated in the middle row right. They wanted to know which team this was. Our first clue was the man sitting in the center of the middle row. That is MBHHF member Tony Gingras of the 1901 and 1902 Stanley Cup champion Winnipeg Victorias.
Visit our Teammate Tales & Tracking page to learn about this story and others! Maybe you have a hockey photo mystery for us to solve?