Sami Jo Small Award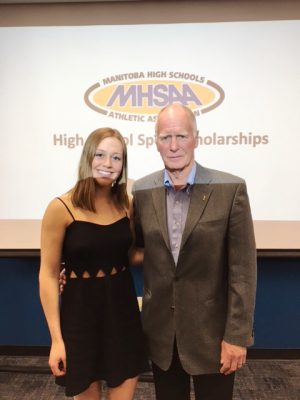 The Sami Jo Small Award goes to Bailey Grantham of Portage Collegiate Institute. Baily maintains a 91% academic average while participating in hockey, volleyball softball, badminton, soccer and track and field.
She is the captain of her hockey team, a WWHSHL All-Star, and was named a CTV Sports star of the week. Baily is the Sports Representative on the student council, organized this year's grad trip, and is on the Grad Tea Committee.
In addition to her school activities she is a volunteer in the CanSkate Program, and volunteers in the Grade One class reading to the students and having them read to her.