ROD LINDQUIST May 20, 1948 - November 27, 2022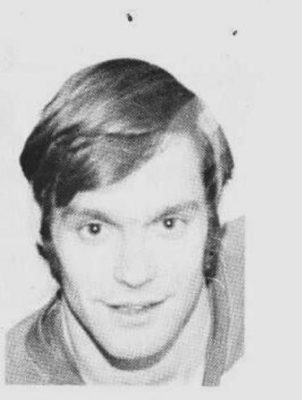 RODNEY SCOTT LINDQUIST
May 20, 1948 - November 27, 2022
It is with heavy hearts that we announce the sudden passing of our beloved husband, father and "papa", Rod Lindquist, at the age of 74.
He is survived by his wife of 51 years, Ruth; his daughters, Riley and Raechelle; and his two sons-in-law, Marc and Duane that were like sons to him; as well as three grandchildren, India, Olivia and Gus; brother Randy (Marilyn); sisters, Vicki (Terry), Susan (Vic) and Marlene; sister-in-law Margie (Gary); many nieces, nephews, great-nieces and nephews and a wide group of loving, caring friends.
Rod was born in Winnipeg on May 20, 1948 along with his twin brother Randy to Gertie and Vic Lindquist.
In the early days Rod and his brother would spend their days attending Windsor School and evenings were spent at the outdoor rink or in the neighbourhood. Many strong friendships were formed, some still very strong to this day.
Rod had many wonderful memories of family road trips, that were also shared with his aunt Marge and her two children, Kathy and Bill. Whether they were going to visit family in Kenora or in the US, they all had a good time. This is where Rod built his strong connection to family that he carried forward once him and Ruth started their own family.
For high school he attended Glenlawn Collegiate. While hockey and golf were Rod's true passions, he also played many other sports, including track and field. It is here that Rod met the love of his life, Ruth. The two locked eyes across the track and it was history after that.
Following high school, Rod went onto the University of Manitoba. He was a recipient of the Molson Hockey scholarship for academics and athletics. He played hockey with the Bisons from 1966 to 1971, where he was the Captain for the 1969 to 1971 seasons, and the Team MVP from 1968 to 1971. In 1971 he was named University of Manitoba Athlete of the Year and was inducted into the University of Manitoba Bison Hall of Fame in 1994. From 1971 to 1974 Rod made many great memories playing for the St. Boniface Mohawks Senior Hockey Team. This team was inducted into the Manitoba Hockey Hall of Fame in 2019. Rod was truly honoured and was very happy to catch up with his teammates at the ceremony, almost 50 years after they played together.
In addition to hockey, Rod was an avid golfer. He shared many memories of golfing with his dad and Randy while growing up. He loved to be on the course, both for the love of golf and love of the people he golfed with. He had an uncanny ability to remember every hole that he played and would gladly fill you in on the hole if you would let him.
After graduating from University Rod began working at St. John's Ravenscourt School where he spent 38 years teaching and coaching hockey. Rod had many fond memories from SJR, from people that he took under his wing when he first started, to colleagues, school staff, parents and of course students. Upon retirement in 2009, Rod was awarded the SJR Board of Governor's Outstanding Service Award.
After retirement Rod spent his time travelling with Ruth, golfing with his brother Randy and many friends, visiting his grandchildren in Calgary and spending time at the cottage. All of this in between substitute teaching at SJR and mentoring students at University of Winnipeg.
Rod was an amazing husband to Ruth, they loved spending time together skiing, hiking, walking, biking and travelling. He was also an incredible father to his girls, so loving and supportive of everything they did and they are thankful for the many lessons he taught them. "Papa" was such an important person in his grandchildren's lives. Even though they didn't live in the same city, they were quick to call or facetime to tell him about something that happened at school or in one of their sports. When he had the opportunity to be with them in person, he was quick to play with them whether it be a game of chess or catch in the backyard. He loved when they came to the cottage and he had the opportunity to spend time with them there.
Rod had a large circle of friends, some going back as far as 65+ years. He valued all his friendships and sincerely enjoyed spending time with friends, whether it was on the golf course, around a dinner table - giving one of his famous toasts or just spending time together, this brought so much joy to him.
Rod's favourite place to be was the cottage that he and Ruth built at Lake of the Woods. Rod wasn't one to sit down, which really came in handy at the cottage, he was always dreaming up new plans and building new things. When he wasn't building, he could be found canoeing, kayaking, wind surfing, swimming, planting flowers or hanging out on the dock.
Dad lit up every room he entered. He was quick with a joke and it didn't take him long to have the people around him laughing. He was a kind and caring man, always there to help a friend or person in need. He was always interested in the people he was speaking with and found a way to relate to everyone. He was a dedicated teacher and a devoted coach.
A Celebration of Life for this great man will be held Sunday, December 11, 2022 at 1:00 p.m. at St. John's Ravenscourt School, 400 South Dr., Winnipeg, MB.
In lieu of flowers, donations in Rod's memory may be made to St. John's Ravenscourt to support student co-curricular activities c/o St. John's Ravenscourt School, 400 South Dr., Winnipeg, MB R3T 3K5, 204-477-2497 or online at http://www.sjr.mb.ca/ Alternatively, please feel free to donate to another charity that you feel will honour Rod's memory.