ROBERT ABRAM WALES 02/13/1939 - 07/09/2021
Robert Abram Wales (aka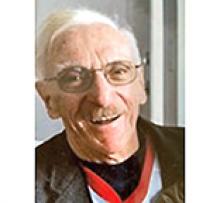 Bob, Scotty) passed away peacefully in Calgary, Alberta on July 9, 2021, with his son Brock and daughter Andrea by his side.
He will be lovingly remembered by his family: Andrea (Devon and Ella), Brock (Sabrina, Nash and Brax), Emily and nephews, Scott, Jeff, Mark and Michael. He was predeceased by his mother Susan, father Hugh and sister Mary.
Bob was 82 years old. Bob was born in Kilwinning, Scotland on February 13, 1939. At the age of seven, Bob immigrated to Canada with his family to Winnipeg, MB where he would stay until after high school. Bob had many fond childhood memories starting at Isaac Brock elementary where he developed a love for hockey by spending countless hours playing on the outdoor rinks with friends. During his later teen years, Bob played junior hockey for the Winnipeg Braves where he would win a Memorial Cup in 1959. Later Bob was also inducted into the Manitoba Hockey Hall of Fame.
After he was done playing hockey, Bob would continue his education at the University of North Dakota where he graduated with a Bachelor's Degree in Education. After receiving his degree, Bob taught in a few small communities in Manitoba. While teaching Bob would meet and marry his wife Kim. Soon after, they moved to Rochester, Minnesota where he would receive his Masters in Education. After receiving his Masters, they would return to Canada and establish roots in Brandon, MB. Bob started what would become a 20-year teaching career in Rivers, MB. While teaching in Rivers he and his family took part in two separate yearlong teacher exchange programs overseas in England and then ultimately returning to Brandon. During his time in Brandon he stayed active running, taking part in the Terry Fox Run annually and continued to play hockey with the Molson Pioneers where he made many long term friendships.
Bob would retire from teaching full time at Rivers and move to his childhood hometown of Winnipeg, MB. He spent many of his retirement years connecting with many childhood and long-time friends and continued his favourite pastimes, hockey, running and golf. He would also occasionally substitute teach in Winnipeg until the age of 76. After many years back in Winnipeg, Bob decided to move to Alberta to be close to his sister and his two children and his grandchildren. He would spend a few years in Strathmore before moving to Calgary in 2020 where he spent his remaining days.
Messages of remembrance may be left for the family at www.southcalgaryfuneralcentre.ca