TREVOR KIDD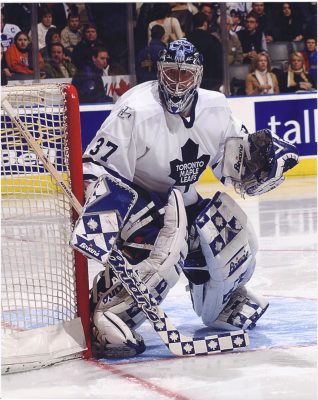 Date of Birth: 1972-03-26Date of Induction: 2019
Growing up in Oakbank, Manitoba Trevor Kidd joined the Eastman Selects in the Manitoba AAA Midget Hockey League in 1987/88. After the season was over, he tried out for a provincial team but ended up getting cut.  Brandon Wheat Kings coach Doug Sauter however, liked what he saw and invited him to their Western Hockey League camp.
Kidd would take that invitation, make the 1988/89 Wheat Kings team and go on to two world junior medals, an Olympic medal, a Memorial Cup and a 12-year career in the National Hockey League.
The 1988/89 Wheat Kings weren't very good, but the WHL soon took notice of the kid in net that was stopping a lot of rubber and keeping the Wheaties in games. In 1989/90 he was named WHL East First team All-Star, and earn both WHL and CHL Goaltender of the Year Awards. Traded to the Spokane Chiefs in 1991, he would join fellow Manitoban Pat Falloon on the way to a Memorial Cup title.
He was a first-round draft pick of the 1991 NHL Draft when the Calgary Flames selected him 11th overall. He would make his NHL debut with the Flames against the Pittsburgh Penguins on March 3, 1992, and play four more seasons with Calgary before a trade to Carolina.
Two years later, caught up in the 1999 NHL Expansion Draft, he was picked up by the Atlanta Thrashers but immediately traded to Florida where he would spend the next three seasons.
He would join the Toronto Maple Leafs as a free agent in 2002 and spend his final two seasons in the NHL before heading to Sweden during the lockout. Trevor Kidd's final pro season was spent with Hanover Scorpions in Germany, retiring after the 2005/06 season.