Fleury, Theo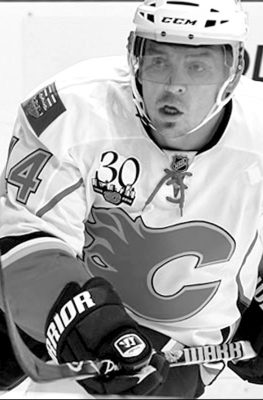 Date of Birth: 1968-06-29Date of Induction: 2012
THEOREN FLEURY
Born in Oxbow, SK., Theoren Fleury played minor hockey for the Russell Rams in his home community of Russell, MB. followed by one season of midget hockey with the St. James Canadians. He spent four seasons in the WHL with the junior Moose Jaw Warriors and played for Canada in two world junior tournaments.
Fleury suited up for 1084 NHL games, mostly with Calgary Flames where he won a Stanley Cup in 1988-89. He also saw action with Colorado, New York Rangers and Chicago. The right winger scored 455 goals and had 633 assists for 1088 points. He played for Canada in the 1996 World Cup and in the Winter Olympics in 1998 and again in 2002 when Canada won the gold medals.
Fleury finished his pro career with Belfast Giants of the British Elite Hockey League.