TERRY YAKE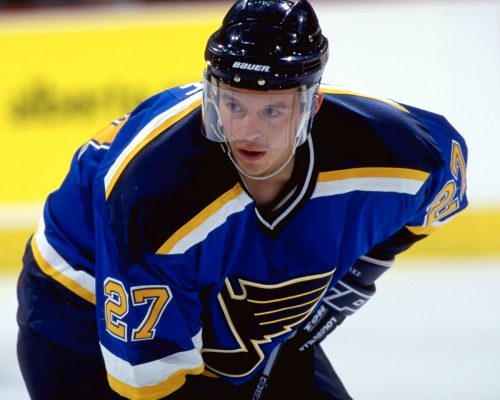 Date of Birth: 1968-10-22Date of Induction: 2019
Born in New Westminster, BC Terry Yake and his family move to tiny Mather, Manitoba when he was seven years old. While ice time was limited in BC, he had all he could handle on the prairies.
After three years with the Brandon Wheat Kings in the Western Hockey League, Yake was drafted by the Hartford Whalers in the 4th round, 81st overall in the 1987 NHL Entry Draft. He would return to the Wheat Kings for one more season, scoring 140 points in 72 games.
He made his professional debut in the 1988/89 season appearing in 75 games with the AHL Binghamton Whalers while also making his NHL debut that year with the Hartford Whalers, appearing in two games.
The next three seasons he played the majority of his time in the minors while playing sparingly with the Whalers. Yake scored 77 points in 60 games in 1991 with the Springfield Indians on way to the AHL Calder Cup championship.
The 1992/93 season was a breakout year for Yake, scoring 53 points in 66 games with the Whalers. After a successful 1993/1994 season he was claimed by the newly formed Mighty Ducks of Anaheim and was the team's leading scorer in their inaugural season, scoring 52 points. He scored Anaheim's first hat trick in the team's first road game against the New York Rangers.
Despite leading the team in points, the Mighty Ducks traded Yake to the Toronto Maple Leafs in 1994. Yake signed with the Buffalo Sabres in 1996, playing the whole year with the Rochester Americans, scoring 101 points in 78 games.
Signing with the St. Louis Blues in 1997 he regained a regular spot in the NHL. He played 2 full years with the Blues, before a trade in the 1999-2000 season saw Yake sent to the Washington Capitals.
In 2001, after 403 NHL games, Yake headed to Europe where he played three years in Germany before moving to Switzerland's Nationalliga B. After a brief foray as a player-coach of Lausanne HC in 2008, he retired in 2009.
A resident of St. Louis, Missouri now, an itch to continue playing brought Yake home to Manitoba each spring. He'd lace up with the South East Prairie Thunder, a Senior 'AAA' team based in Steinbach, MB in pursuit of the Allan Cup. He was a member of their 2012 and 2015 Allan Cup championship teams.