Murray Bannerman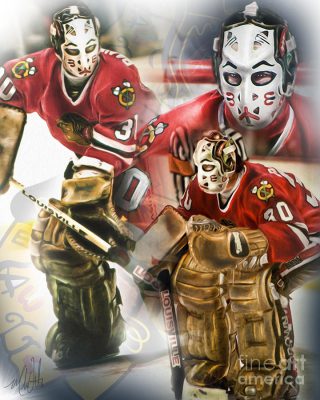 Date of Birth: 1957-04-27Date of Induction: 2017
Ontario-born, St. James-raised goaltender Bannerman started junior hockey at age 14 with St. James Canadians of the MJHL. He was Vancouver Canucks' 4th round pick of the NHL Amateur Draft in 1977, and played for their IHL affiliate Fort Wayne Comets.
Traded to Chicago, Bannerman played two years in the minors before being called up by the Blackhawks as backup to Tony Esposito in 1980. Taking over the Blackhawks net in the 1982 playoffs, Bannerman led the Hawks to a series win over Minnesota North Stars.
Twice an NHL all-star, Murray Bannerman is 5th on the Blackhawks' all-time goalie list with 116 wins and 288 games played. He retired with a career 3.83 goals against average.