MARTY MURRAY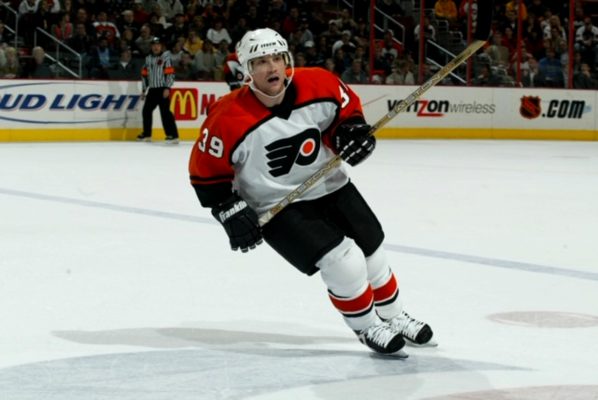 Date of Birth: 1975-02-16Date of Induction: 2019
Somehow spotted in the little town of Lyleton, MB (population; 28) Marty Murray was placed on the WHL Spokane Chiefs player list when he was 13 years old. After netting 46 goals and 93 points in just 36 games in Midget play with the Manitoba Southwest Cougars his dream of joining the Chiefs seemed the logical next step.
Before he could throw on the Chiefs uniform though, he became part of a package trade that saw Brandon Wheat Kings goalie Trevor Kidd head west to the Chiefs, with Murray becoming Wheat King property. He would make the jump in 1991/92 to Major Junior, joining the Wheaties where he enjoyed a successful four-year career.
He would lead the Wheat Kings in scoring his last two seasons with 114 and 128 points respectively while earning a spot on Canada's gold medal teams at the 1994 and 1995 World Junior Championships. At Red Deer, Alberta in 1995 he scored six goals and 15 points in seven games and was named an all-star and top forward of the tournament.
He was selected in the fourth round of the 1993 NHL Entry Draft, taken 96th overall by the Calgary Flames.
Murray spent the better part of four years with the Flames AHL affiliate in St. Johns, before making the decision to play in Europe. After a season each in Austria and then Germany, he returned briefly to the Flames. In 2001, Murray signed a free agent deal with the Philadelphia Flyers where he had two successful seasons.
In the summer of 2003, Murray was dealt to the Carolina Hurricanes and would spend a season with the club competing in sixty-six games. Returning to Europe during the NHL Lockout, he would re-sign with Philadelphia In the summer of 2006.
On November 11, 2006 Murray was claimed off waivers by the Los Angeles Kings. He would split the rest of his 2006-07 season with the Kings and their AHL affiliate in Manchester before signing in the off-season with Swiss Nationalliga A side HC Lugano in 2007. The following year he rejoined the Monarchs for a single season prior to signing a contract with the Manitoba Moose in 2009.
He would retire after the 2009/10 season. Since 2011, he has been Head Coach of the Minot Minotaurs of the North American Hockey League.