Lew Morrison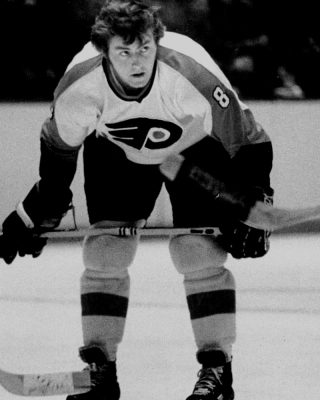 Date of Induction: 2017
Saskatchewan-born Morrison grew up in Hartney, MB and won consecutive Bantam hockey championships in 1960 and 1961 and a Provincial Juvenile title in 1966.
Joining the 1966/67 Flin Flon Bombers, he teamed up with Bobby Clarke and Reggie Leach to win the Manitoba Junior Hockey League title and reach the Memorial Cup semi-finals.
He was selected in the 1st round of the 1968 NHL Entry Draft by the Philadelphia Flyers. After a season with their AHL affiliate Quebec Aces, he joined the Flyers full-time for the 1969/70 season, forming a fearsome penalty-killing unit with Clarke. 
Two expansion teams claimed him in drafts-- the Atlanta Flames in 1972 and Washington Capitals in 1974. Traded to Pittsburgh Penguins, he would play his final three NHL seasons.
Lew Morrison was widely recognized throughout his career as one of the NHL's finest penalty killers.