Thornson, Len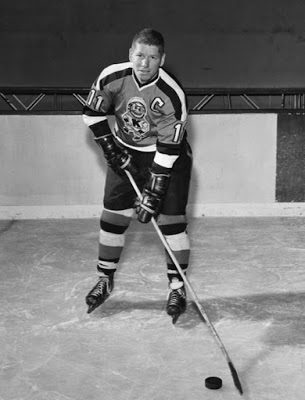 Date of Birth: 1933-02-04
Coming out of Winnipeg's West End, Len Thornson played junior with the St. Boniface Canadiens, the 1953 Memorial Cup finalists. Property of the Montreal Canadiens, Len turned pro in 1953, eventually finding a home in 1957 with the Fort Wayne Komets of the International Hockey League.
Len would play 16 pro seasons, 13 with the Komets, winning seven MVP awards, three scoring titles. He would score over 100 points over 10 straight seasons with career totals of 509 goals and 1,442 points. He was honoured with eight First and Second All-Star Team selections, and lead Fort Wayne to two Turner Cup Championships.
Thornson would retire in 1969 as the league's all-time points leader with 1,382. In 1997, the Hockey News named Len Thornson the IHL's all-time Greatest Player.