LARRY BOLONCHUK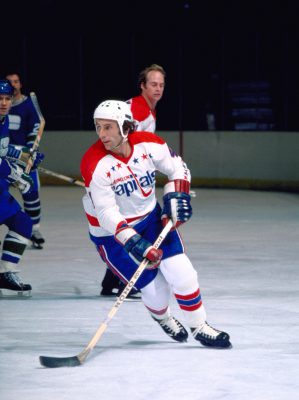 Date of Birth: 1952-02-26Date of Induction: 2019
Born in Winnipeg, Manitoba, Larry Bolonchuk grew up in the St. James area enjoying success as a multi-sport athlete. Playing his hockey out of Deer Lodge, he would graduate directly from the Midget ranks to earn a spot on the roster of his hometown Winnipeg Jets of the WCJHL.
Bolonchuk was a dependable fixture on the Jets blue line for two years in the early 1970's. His strong defensive play was noted by NHL scouts and in 1972 the Vancouver Canucks selected him in the fifth round, 67th overall in the NHL Amateur Draft.
He would dress for 15 games with the Canucks that fall but the majority of his first pro season was spent in the minors with the Seattle Totems.
Bolonchuk would be left unprotected for the 1974 NHL Expansion Draft by the Vancouver Canucks. Claimed by the Washington Capitals, he was assigned to the Des Moines Capitols of the IHL and was a key player in their 1974 Turner Cup championship.
After Des Moines folded he was assigned to the Dayton Gems, where he was part of another Turner Cup title run in 1976.
By 1976, Bolonchuk was spending more time in the NHL with Washington where he quickly gained the respect of those on his team and other opponents as a strong defensive player who took care of business in his own zone.
Signing with the hometown Winnipeg Jets in 1979 Bolonchuk would spend the season in Dayton. He would retire after the 1979/80 season at the age of 28 to take on a new career as a Winnipeg firefighter.
In 1981 he was convinced to put the equipment back on to Captain the North End Flyers Intermediate Hockey Club.  Bolonchuk would lead the Flyers to the 1983 Canadian Intermediate Hardy Cup title being named MVP of the championship series.
He would remain in the game as a minor hockey official and community volunteer.