Jim Benzelock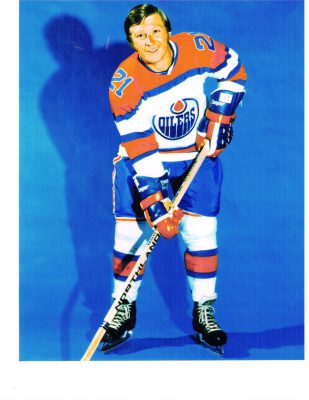 DOB - June 21, 1947
Coming out of Winnipeg's Weston area in the Sixties, Jim Benzelock quickly established himself as a top scorer in the Junior ranks.
Joining Benny Hatskin's Winnipeg Junior Jets for their inaugural season in 1967, Benzelock quickly became one of the Western Canada Junior Hockey League's top stars finishing 9th in league scoring with 93 points.
The Minnesota North Stars selected Benzelock in the first round, fifth overall in the 1968 NHL Amateur Draft. After 4 years in the North Stars organization, a breakout 75 point season with the Dayton Gems caught the attention of the new World Hockey Association. In 1972, Benzelock became one of the very first signings of the rival league, with the then, Alberta Oilers!
Jim spent the next 5 years in the WHA. Joining the Chicago Cougars, he was a key player in the teams run to the 1974 Avco Cup Finals, eventually losing to Gordie Howe and the Houston Aeros. After 4 years with the Cougars, Jim would finish his career with the Quebec Nordiques in 1976.
Returning to Winnipeg after 8 years of professional hockey, Jim joined the ranks of the Senior EK Elmwood Millionaires. Benzelock would play a large role in getting the Senior game back into the spotlight in Manitoba, first as a player then coach.
Outside hockey, Jim Benzelock has worked tirelessly in the community supporting the work of local charities and demonstrating the character and determination he displayed throughout his hockey career.