BOB HOLLIDAY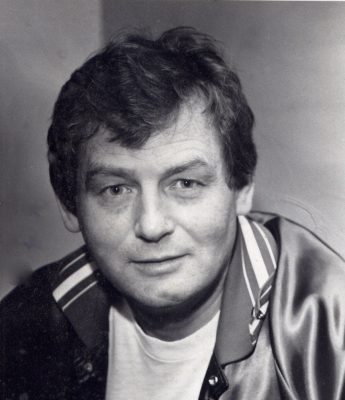 Date of Induction: 2019
Bob Holiday started his journalism career in the late Sixties working for the Lance community newspaper covering the MJHL St. Boniface Saints, the CASHL St. Boniface Mohawks and minor hockey in St. Boniface.
He would eventually step into the timekeeper's booth for the Saints and Mohawks for six years which led to a Head Official role at Winnipeg Club/Monarch games. In order to cut back on the foul language erupting in the penalty box, Bob wisely placed two good looking young ladies as gatekeepers.
Bob also served as the Chair for the start up of the St. Vital Minor Hockey Association.
He covered the Senior St. Boniface Mohawks for the Lance including a 1973 tour of Sweden and the Polaris cup tournament.  In 1978 he joined the staff of the Winnipeg Tribune where he covered Senior and Junior hockey while also providing voice reports for CJOB.
While with the Trib, Bob covered the Mohawks 1980 run at the Allan Cup versus Spokane and the 1979 Steinbach Huskies Allan Cup final against Petrolia Squires in Sarnia, Ontario.
After the Tribs demise, Bob was the crime reporter for the Winnipeg Sun and promoter for the World Wrestling Federation. Today, he's the President of the St. Vital Historical Society and Manager of the St. Vital Museum.
Bob Holiday has always provided unwavering support for minor hockey. He has always made sure that scores and effort were reported and accomplishments noted.