BOB FITCHNER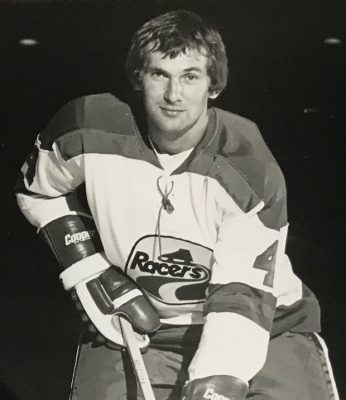 Date of Birth: 1950-12-22Date of Induction: 2019
After two seasons with the WCJHL Wheaties, Fitchner was selected by the Pittsburgh Penguins in the 1970 NHL draft. After stops in the Central, International, American and Southern Hockey Leagues between 1970 and 1973, Fitchner was signed by the Edmonton Oilers of the WHA for the 1973/74 season.
Taken by Indianapolis in the 1974 WHA Expansion Draft, the Quebec Nordiques traded for Fitchner in February, 1976.
Fitchner found a role as a defensive forward on a Nordique team loaded with firepower. An underrated player, he was a crucial faceoff specialist and an excellent penalty killer. Lining up against opponents top lines every night he was a valuable member of the Nordiques squad that captured the 1977 WHA championship.
When the WHA merged with the NHL for the 1979/80 season Quebec was one of the clubs that was absorbed. Fitchner played 70 games chipping in 11 goals and 31 points while adding 59 penalty minutes in his only full campaign in the NHL. His point totals were good enough to place him in the top-ten in team scoring during the Nordiques inaugural NHL season.
The 1980/81 season would be Fitchners last in pro hockey. After 817 professional games he returned to Brandon where he earned himself an education degree and a new career in teaching.
After a 3 year stint coaching the University of Brandon hockey team he moved to Carman, MB to start his teaching career. In addition to committing to coaching and volunteer work in the community Bob Fitchner would play an important role in establishing the provincial high school hockey program.