BARRY SHENKAROW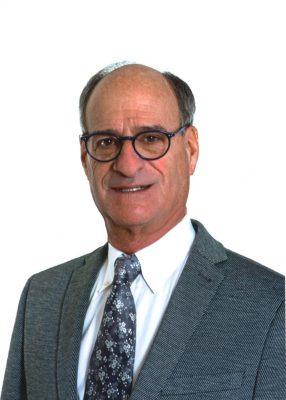 Date of Induction: 2019
In 1978, young Winnipeg lawyer Barry Shenkarow was sitting in on an appeal by the community-owned World Hockey Association Winnipeg Jets looking for buy-in from Winnipeg's business elite to keep the team afloat.
Little did he know that within 48 hours he would be part of a new eight-person ownership group tasked with propping up the team and making sure it was part of a pending NHL/WHA merger.
Taking on the team title of Legal Counsel, Shenkarow would help negotiate the Jets into the successful merger a year later. By 1982, he would be named team President. The low-profile Shenkarow had found himself in the crosshairs of the media and public for all that was good and bad for the Winnipeg Jets.
By 1983, Shenkarow was warning all who would listen that the costs for running an NHL team were rising and that the aging Winnipeg Arena was inadequate to support pro hockey. However, Shenkarow was committed to keep the Jets in Winnipeg and worked diligently in making the team competitive and part of the city's fabric.
Together with his wife Rena, the Shenkarows created the Winnipeg Jets Goals For Kids Foundation, the official charity of the Winnipeg Jets Hockey Club. The purpose of the Goals for Kids Foundation was to raise money for children's charities and causes within Manitoba, donating funding to local children's charities every year. Big Brothers and Big Sisters Associations, Children's Hospitals, Special Olympics, and the Canadian Cancer Society are just a few of the many charities that benefitted from the fundraising efforts of the Goals for Kids Foundation.
In 1995, after 17 years of battling the economics of keeping the NHL Jets in Winnipeg, the writing was on the wall. Unable to gain support for a new arena, a weak Canadian dollar, along with free agency and operating costs spiraling out of control made pro hockey unsustainable in Winnipeg. It was apparent that the Winnipeg Jets could not survive.
Despite the efforts of Winnipeg's business elite to once again come to the rescue along with a massive public outpouring of support, the end came in October, 1995. Barry Shenkarow stepped into the spotlight one final time to make the one announcement he'd worked so hard to not make, the sale of the Winnipeg Jets.