Barney Holden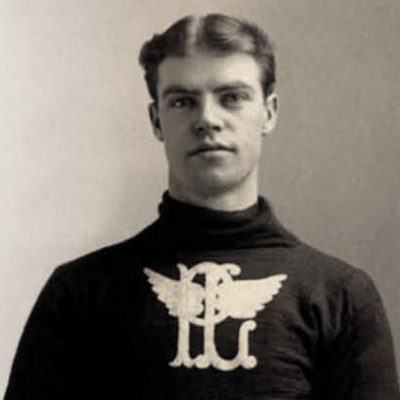 Date of Death: 1948-10-27Date of Birth: 1881-03-21Date of Induction: 2017
Holden was one of the first Winnipeg-born professional players when he ventured to Michigan and joined the infamously rough International Hockey League in 1904. The IHL was the first professional hockey league, and Holden helped Portage Lake win three consecutive championships.
Holden has the distinction of scoring the first goal in the first game of the very first professional hockey league on December 9, 1904 in Pittsburgh's Duquesne Gardens. Holden's fearsome wrist shot was legendary. He was known to fire high shots on net from the far blue line, knowing that goalies would lose sight of the puck in poor arena lighting.
A three-time all-star in the IHL, he would return home in 1907 to play for the Winnipeg Maple Leafs for two seasons.  Holden later played with Montreal Wanderers and Quebec Bulldogs before two final seasons in Saskatoon.
Barney Holden passed away in Burnaby, BC in 1948.