Irvin, Alex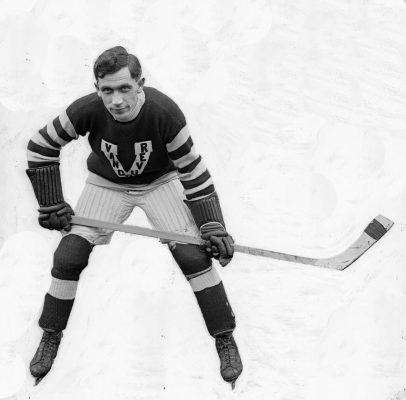 Date of Death: 1971-04-20Date of Birth: 1890-04-03Date of Induction: 1990
Born April 3, 1890 in Hamilton, Ontario. Alex was Captain of the 1915 Allan Cup champion Winnipeg Monarchs alongside his brother Dick.
Irvin turned pro with the Vancouver Millionaires of the Pacific Coast Hockey Association in the 1918/19 season. He joined the Victoria Aristocrats in 1919 for a final season.
After Irvin's playing career ended he returned to Winnipeg and coaching amateur teams before turning to refereeing in the American Hockey Association. During the 1928/29 season he served as Head Coach  of the St. Louis Flyers in the AHA after they were moved from Winnipeg to St. Louis.
Irvin would return to Winnipeg after one season in St. Louis and take up refereeing again. In over two decades he handled countless games in Manitoba and in the American Hockey Association. Irvin also had the distinction of handling Memorial Cup finals.