Hares, Al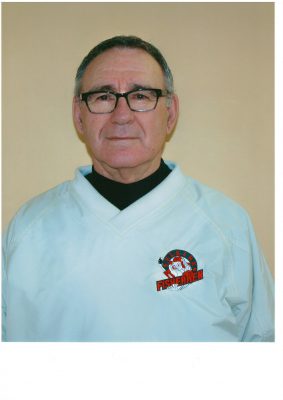 Date of Birth: 1945-08-13
In Selkirk, Al Hares is "Mr. Hockey".
It is estimated that in over 50 years involved with hockey, 33 as a coach, Al Hares has spent 10,000 hours behind the bench or in his office pursuing, studying and re-thinking the game he loves.
Al led the Selkirk Steelers Junior A Club to three MJHL Turnbull Cups and one MB/SK Anavet Cup. In 1980 he was the Manitoba Junior Hockey League all-star team coach.
Al helped get Junior B hockey off the ground in Manitoba. For 24 of his 33 years coaching he has helped guide the Selkirk Junior B Fishermen to seven league championships including six Western Canada Championship Keystone Cup appearances.
A proud moment was in the 1993 season, when all 3 of Al's sons played with the Fishermen.
He was Hockey Manitoba's 2014 Volunteer of the year.