MANITOBA HOCKEY HERITAGE DAY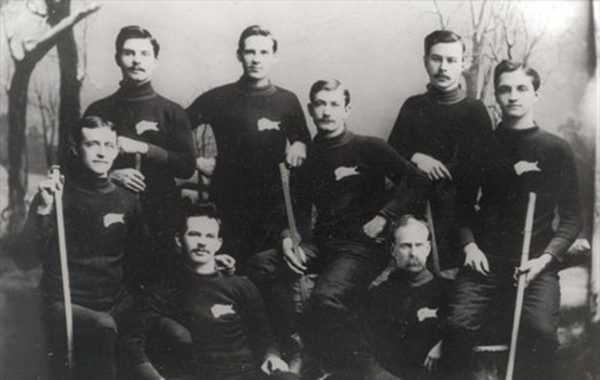 In 2020, the Manitoba Government proclaimed December 20th as Manitoba Hockey Heritage Day. This date acknowledges the anniversary of Western Canada's first organized hockey match played in Winnipeg in 1890.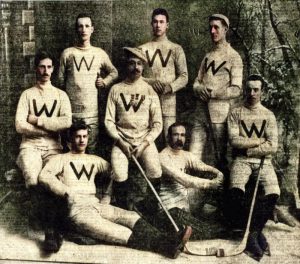 The Manitoba Hockey Hall of Fame and our sponsors are proud to partner in celebrating hockey's legacy in our province. Manitoba has produced Olympic, World and Stanley Cup championship teams and some of the greatest players in the history of the game. Our Builders have played a key role since 1890 in organizing and growing the sport of hockey.  Behind the scenes and out of the limelight, Officials and Volunteers have worked tirelessly to keep the games running.
The Manitoba Hockey Hall of Fame Heritage Award of, $10,000.00 will be given annually to a Manitoba community, team or organization to support their ongoing efforts in sustaining the game of hockey.
This year, the Manitoba Hockey Hall of Fame, with the support of Sigfusson-Northern is pleased to name St. Adolphe (Population: 1,362) as Manitoba's Hockey Heritage Day recipient of a $10,000 prize. 
The town of St. Adolphe will be hosting a Hockey Carnival Day on February 12, 2022. Celebrations will include jam-packed schedule of hockey and family activities. 
Please be advised that during this event, all Manitoba Health guidelines in place at that time will be followed.
Formed in 1985 the MBHHF held annual Induction ceremonies until 1995. Since then, the Manitoba Hockey Hall of Fame and Museum has added to its honour roll every second year.
To learn more about Manitoba's hockey heritage, please visit www.mbhockeyhalloffame.ca or our
YouTube channel; https://www.youtube.com/channel/UCkPxYkte1YUSokDmbHP_XzQ/videos
Hockey Manitoba Style documentary; https://www.youtube.com/watch?v=XKC0vn_5bQk
For more information, please contact;