LEN MORROW February 17, 1936 – December 12, 2021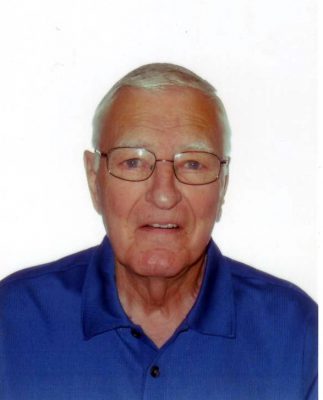 LEONARD (LEN) DAVID MORROW
February 17, 1936 - December 12, 2021

Len grew up in Elmwood and lived most of his life in Winnipeg. He was a manufactures agent in the office furniture field for many years. Len started playing lacrosse at a young age and was on four Manitoba Junior A All-Star Teams which played for the Minto Cup Junior "A" Canadian Championship. His 1954 and 1955 teams were inducted into the Manitoba Lacrosse Hall of Fame. Len was also inducted into the Manitoba Hall of Fame as a player and builder in 2014. He was also honoured to be inducted into the Sports Hall of Fame. Len played Junior Hockey with the Prince Albert Minto's and the Winnipeg Monarchs. He was a director with the Manitoba Hockey Hall of Fame (28 years) and the Lacrosse Alumni Association.
His favourite getaway was to his hunting cabin in Libau Marsh. Len served as a committee chairman with Ducks Unlimited for four years.
Surviving are his two beloved daughters, Brenda Morrow Gittens, Justin (Thomas) and Curtis (Kailin), Kaiden and Clover and Lindy Morrow (Mike) and beloved grandsons, Patrick, Ryan and William, and mother Suzie. Len was predeceased by his son Patrick in March 2013.
Cremation has taken place and at Len's request, no service will be held.
Please make donations in his memory to Fort Whyte Alive or the Humane Society of Canada.
www.voyagefuneralhomes.com
As published in Winnipeg Free Press on Dec 18, 2021