John Rodger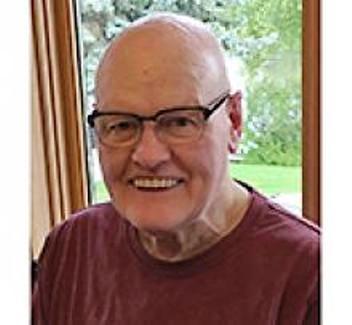 JOHN R. A. RODGER

It is with deep sadness that we announce the passing of John R. A. Rodger on Wednesday, October 16, 2019, at the St. Boniface Hospital.
John was predeceased by his parents, John and Kathleen Rodger; and friends, Cliff Barth and Jean Domitruk.
He will be forever remembered by his godson, Dean Barth (spouse Karen and daughters Avery and Abigail); special friends, Olga Barth, Delaine (Mark) Russo, and their children Maksym and Gabriella, lifelong DMCI friends Ron Skaftfeld, Dick Monk, Bill Kilfoyle, Warren Gregg and the rest of the crew that met at Oscar's Deli.
John grew up in the West End of Winnipeg, excelling as an athlete in baseball and particularly hockey. John played junior hockey for the St. Boniface Canadiens and was a member of the 1959 Memorial Cup Winnipeg Braves team. John won the Western Hockey League scoring championship playing for the Estevan Bruins before getting drafted in 1960 by the Montreal Canadiens. John played for their farm team in Hull/Ottawa for a few years and then had a thirteen year career playing in the AHL and IHL. In his last year of pro hockey, he won the IHL championship playing for the Charlotte Checkers. It was in the Carolina's where John grew a love for horse racing. John settled in Charlotte and managed a bar and restaurant until 1980 when he came back to Winnipeg to care for his ailing father and, later, his mother.
The last years of his life were quiet and simple. He loved horse racing and spent many years going to Assiniboine Downs. When he wasn't reading, he was watching a sporting event or a classic movie. John especially looked forward to holiday and birthday dinners with his adopted family and lunches with his Daniel McIntyre crew.
Special thanks to John's neighbours and Winnipeg's Ambulance Services who gave him a chance at life, and to the amazing compassionate staff of ICMS, 2nd floor, and ACCU, 5th floor at the St. Boniface Hospital.
A celebration of John's life will take place on Friday, November 1, 2019, at 11:00 a.m. in the Coutu Funeral Home, 680 Archibald St., Winnipeg, MB.
In lieu of flowers, if friends so desire, donations in memory of John may be made to the Heart & Stroke Foundation.