CHLOE SNAITH - R. A. 'SAM' FABRO SCHOLARSHIP RECIPIENT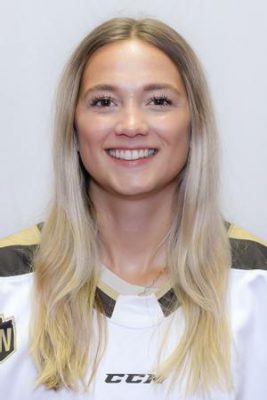 Chloe Snaith is the R. A. 'Sam' Fabro Scholarship recipient from the University of Manitoba Bison Women's hockey team. She is a 4 year Bison who this year takes on the additional duties of Assistant Captain.
Chloe is a 4th year student from MacGregor, Manitoba. She's enrolled in the Asper School of Business where she has chosen marketing as her major.
She hopes, upon graduation, to work for a Canadian sustainable clothing company.