BRUCE (HOAGY) CARMICHAEL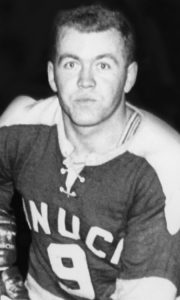 BRUCE (HOAGY) CARMICHAEL
March 28, 1934 - April 26, 2019

It is with great sadness that we announce the sudden and unexpected passing of our dad, Bruce Carmichael. He passed away in Burnaby, British Columbia on April 26, with family by his side.
He is lovingly remembered by his children, Sandy (Steve), Tracy (Dan), John (Brenda), and grandchildren, Mason, Nolan, Jenna, Elle, Ayla and Jackson, his sister, Lynn (Ken) Cooper and nephews, Grant, Neal and Ross (Kaitlyn). He was predeceased by his wife, Jenny, his parents, Evelyn and Jack Carmichael, and son-in-law, Oliver Bellet.
He took immense pride watching his children and grandchildren grow. He was their biggest fan. His simple pleasures were reading, his daily crossword, cooking for his family, watching sports, and participating in sports pools! He enjoyed his visits to the local pub to meet with friends. He loved family dinners, cigars, and a cold beer. Bruce was born in Winnipeg, Manitoba and grew up in the West End. He attended Daniel McIntyre Collegiate and the University of Winnipeg. Bruce met Jenny, the love of his life, while playing hockey in Vancouver. They married in 1961, settled in North Burnaby, where they raised their three children.
He was a natural athlete who excelled at every sport; however, his passion was hockey. He played professionally for over 20 years and was "Rookie of the Year" in both the American and Western Hockey Leagues during the 1950s and 1960s. He remains among the top ten all-time scorers in WHL history, playing 1,049 games, scoring 401 goals and recording 932 career points. He was inducted into the Manitoba Hockey Hall of Fame as an individual player (1997) and as a member of the MJHL St. Boniface Canadiens 1952/1953 Championship team. He was inducted into the Manitoba Baseball Hall of Fame (1998) as a member of the Fort Whyte Baseball Tournament Team. After hanging up his skates from professional hockey, he joined London Life, where he worked for 25 years. Never really retiring from hockey, Bruce coached the Coquitlam Comets Junior A team, his son's teams, ran hockey schools with his dear friend Larry Cahan, and played for many years with the Canuck Oldtimers. He is a former President of the BC Hockey Benevolent Society and long-time member of the Vancouver Canucks Alumni. He was recently honoured by the Vancouver Canucks Alumni with a special evening at Roger's Arena. Bruce's regular Tuesday round of golf with his friends at Carnoustie was the highlight of his week, as was his many golf trips. He is lovingly remembered as a gentle, kind, loyal, and generous man.
Please join us for a Celebration of Life on Sunday, June 23 from 12:00 noon to 3:00 p.m. at Burnaby Mountain Golf Course, 7600 Halifax St., Burnaby.
In lieu of flowers, in memory of his late wife Jenny and mother Evelyn, donations can be made to pancreaticcancercanada.ca/ in Bruce's name.
As published in the Winnipeg Free Press on May 04, 2019