Brian English
The Manitoba Hockey Hall of Fame extends condolences to the family of Brian English. Brian was a member of the 1965 Canadian champion University of Manitoba Bisons hockey team.
from the Winnipeg Free Press Passages;
To his family and his countless loyal friends Arthur Brian English was larger than life. He had a unique passion for staying connected with all of his friends, never passing up an opportunity to reminisce about the good times together, and there were many.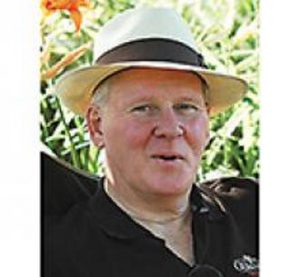 If he was passing through your neighbourhood, a couple of kilometres away, he would make it his mission to drop by and say hi. When he travelled for business, he would always look up his friends, in every city and town. Family and friends were paramount in Brian's life.
Sadly Brian, Engy as he was known to his friends, died after a lengthy illness and left us far too early in life. He was 75 years old, but had so much more to give.
Brian will be forever loved by his wife and best friend Valerie (nee Burnside). She was the Freshie Queen at University; he was a star player on the University of Manitoba hockey team. They have been together in love for 50 years. He will be cherished and loved by daughters, Marnie, Kellie (husband Alex) and Robyn (husband Christian), and the grandkids Brian loved and adored, Bryson, Kaylee, Autumn, James, Hayden and Silas.
Brian was a standout defenceman for the U of M hockey team and was on the blue line in 1965 when his Bisons won their only national championship. He also played junior hockey for the Winnipeg Braves, a Boston Bruin farm team. His loyalty as a Bruin fan followed him through the years. His Bruin ball cap with a B for Brian was never far away. His U of M hockey coach described Brian as the "toughest player in the locker room and on the ice", a hardnosed competitor, but a respected and caring softie in life.
Always looking for a new adventure and a chance to be with his DU Fraternity brothers and his hometown Winnipeg friends, Brian was instrumental in organizing 'The Stupid Guy Trips' (SGT). They hiked Vancouver Island's Westcoast Trail, went on wilderness horseback rides, did ocean kayak camping and wild river canoeing, sailed along the British Columbia coast and in the Caribbean, and organized bike treks throughout Canada, and to Utah and Ireland. The SGT adventures have continued, enriching the lives of Brian's many close friends, for 25 years.
There will be a Celebration of Life organized for Engy early in the New Year.
As a character, husband, father, grandfather and loyal and true friend he will always have a special place in our hearts.
Brian would be honoured if donations in his name were directed to the Alzheimer Society of BC.