Manitoba Hockey Hall of Fame 2017 Community Award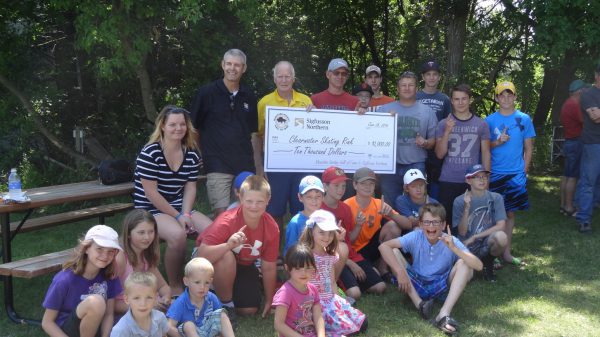 The MANITOBA HOCKEY HALL OF FAME COMMUNITY AWARD is an annual prize that goes to a Manitoba community to assist in the development of programs, initiatives or facility upgrades that better the game of hockey.
For the 2017 award, The Manitoba Hockey Hall of Fame has once again partnered with, SIGFUSSON NORTHERN LTD, who has graciously donated an additional $5,000.00, making the Grand Prize Total of $10,000.00 to be awarded to the winning entry.
The main goal of the Manitoba Hockey Hall of Fame Community Award is to aid Manitoba communities in encouraging young people in their area to start or continue to play the wonderful game of hockey. Manitoba communities are encouraged to submit applications for the 2017 Award, identifying their need for funds and how they will be used to keep boys and girls involved in the game.
The award may be used for improvement of your facilities; whether it is painting the dressing rooms; fixing the rink; fixing up your waiting areas, or it can be used to assist with registration costs, anywhere or anything that helps hockey in your community and help keep Manitoba children and their families involved in the GREAT game of Hockey!
Previous applicants are encouraged to re-submit.
Applications for the 2017 Manitoba Hockey Hall of Fame Community Award are available at; //mbhockeyhalloffame.ca/news-events/?cat=awards
Photo above; 2016 Manitoba Hockey Hall of Fame winning community Clearwater, MB