Alvin Brian Mcdonald
ALVIN BRIAN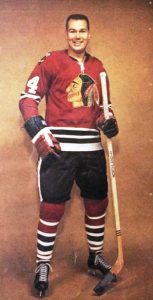 (AB) MCDONALD February 18, 1936 - September 4, 2018 It is with appreciative and loving hearts that we announce the passing of our husband, father and pillar of our family, Alvin Brian (Ab) McDonald at the age of 82 years.
Ab passed away, peacefully at his home in Winnipeg, after a short illness surrounded by his loving family: wife Patricia, of 60 years (nee Stogan), daughter Cindy (Keith) East (Derek and Rebecca and son William, Cody and Gina Staples), son David (Jennifer) McDonald (Brittany and Alyssa), daughter Lori (Bruce) Koke (stepson Corey and daughter Claire), son Steven, and daughter Kristina (Kurt) Gottfried (Ryan and Rachel).
The youngest of seven children, Alvin was born in St. Andrews, Manitoba on February 18, 1936 to Edith and Robert McDonald. He was predeceased by his parents and siblings: Stanley, Phyllis, Ronald, Alfred, Edith and Marlowe. The McDonald family spent most of their childhood in the Weston area of Winnipeg where Ab attended Cecil Rhodes Elementary School and Daniel McIntyre Collegiate. Ab was an outstanding athlete and sportsman, and turned this passion into a long career in hockey. Ab began his hockey career as a junior with the St. Boniface Canadiens (MJHL) before playing with the St. Catherine Teepees (OHL). He would spend the next two years in the American Hockey League (AHL) with the Rochester Americans before advancing to the NHL where he would spend the next 14 years.
During this time, he played more than 800 games for the Montreal Canadiens, Chicago Blackhawks, Boston Bruins, Detroit Red Wings, the St. Louis Blues and also became the first captain of the Pittsburgh Penguins. During his career, he also won four Stanley Cups in four consecutive years, 1958, 1959 and 1960 with the Canadiens, and 1961 with the Blackhawks. He chose to spend the last two years of his professional hockey career in the WHA, in his hometown, as the first captain the Winnipeg Jets.
During this time, he also remained a dedicated husband to the love of his life, Patricia Stogan, with whom he recently celebrated 60 years of marriage. Ab's greatest pride was being a husband, father, grandfather, great-grandfather and uncle to his many nieces and nephews. He encouraged and supported each of his children and grandchildren in every way and they will cherish their memories of him. Ab was seen as a hockey symbol to many but will always be remembered by his family for his hearty laugh, strength, kindness and generous spirit. He will be missed for his endless storytelling, guitar playing and hosting parties in the basement of his St. James home. To support his family throughout the off season, Ab worked at Robin Hood Flour and Molson's, and once retired, he opened up Ab & Suds Rentals with close friend and former teammate Bill Sutherland. He ran the store until his final retirement in 1996, which allowed him to reconnect on a regular basis with his boyhood friends, shooting pool at the Legion and playing golf. Throughout these years, Ab continued to be active in the hockey world, coaching and volunteering his time with many organizations, including Special Olympics, and his love for hockey was a priority as he travelled with the NHL Old-timers for many years - most notably, his 1979 trip to Russia. Ab was inducted into the Manitoba Sports Hall of Fame and the Manitoba Hockey Hall of Fame. He was also awarded the Order of the Buffalo Hunt. The family would like to extend a huge thank you for the love and support from everyone who phoned, visited, and messaged during this time. We would also like to thank Dr. David Breckman, assistant Nicole, as well as Tammy, Ab's Palliative Care Nurse who provided comfort and care, just like a member of his family would.