Allan Leblanc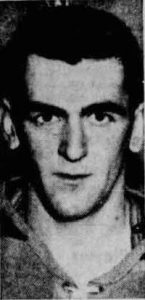 It is with profound sadness that we share the passing of Allie, devoted husband to Pat, loving Dad and treasured Papa. Allie passed away on January 30, 2019 at the Dulcina Hospice in Calgary, AB, after a short but brave and courageous battle with cancer.
Allie was born on December 22, 1939 in Atholville, NB into a large French Canadian family. He was an avid sportsman excelling in hockey, golf and curling. His love and excellence for hockey earned him a roster spot with the Winnipeg Braves as a young teenager in 1958. He enjoyed being part of this team who went on to win a Memorial Cup Championship in 1959.
Allie was also a member of the 1961-62 Marathon Mercuries Intermediate Hockey Team, who won a Canadian Championship. These hockey accomplishments earned him and his teammates an induction into the Manitoba Hockey Sports Hall of Fame and the Northwestern Ontario Sports Hall of Fame. Allie treasured the memories of his teammates and accomplishments, forever talking with those who would listen to his memorable hockey stories.
Allie was an avid golfer and he reports that he was the first local golfer in Marathon to record a hole in one, in the thick fog of Northwestern Ontario. In time of need, Allie loved to offer a helping hand wherever help was needed. When the curling club needed volunteers to flood the ice, he would be there at 6 am. When the golf club needed a new clubhouse, he was there to lend a helping hand.
Allie worked as a Mechanical Millwright at the Marathon Pulp and Paper Mill for 38 years. Although this was his skilled trade, his true gift was connecting with people. This is what earned him the position of local Union President for the mill employees and was later recruited as Manager of Maintenance and Engineering. This was a position he held until retirement.
Most importantly, Allie was ever so proud of his family and wanted nothing but the best for all of them. This was evidenced by how both of his daughters convinced him and Pat to move to Calgary to be closer to them and see their grandchildren grow up. He was most proud of both of his daughter's accomplishments and would take every opportunity to tell strangers that they were Nurses. Allie treasured his grandkids and was their number one supporter, always encouraging hard work, to do their best and never give up.
Whether it was parents at the grandkid's school, hockey parents at the local hockey rinks or strangers in passing, he always took time to connect with them asking how their day was. It was hard not to love Allie for this gift he had.
To cherish his memory forever, Allie is survived by his wife Pat of 56 years who he met as a teenager, his loving daughters, Leigh-Anne (Peter) and Jodi (Shawn), his grandchildren who he adored Lauren, Jayden, Nolan and Tanner. Allie also leaves behind many family members and friends who hold him dear to their hearts, including his siblings Ken LeBlanc and Patsy Sabourin.