Ab McDonald 1936 - 2018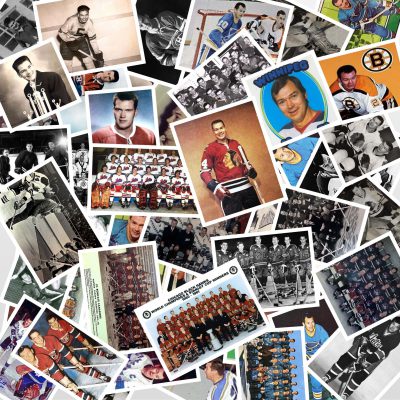 The hockey world lost one of its true 'good guys' on September 5, 2018 with the passing of Ab McDonald at the age of 82.
Born on February 18, 1936, Ab grew up in the Weston area of Winnipeg attending Cecil Rhodes in his early years and Daniel Macintyre Collegiate for high school.
Like many young athletes in his day, Ab played several sports with hockey clearly one that he excelled at. Ab and several of his Weston teammates were the property of the Manitoba Junior Hockey League's St. Boniface Canadiens.  Ab and the boys would hop on the Logan Avenue bus and venture to the Olympic Rink in the city's North End for the early days of his junior career.
A creative left winger, Ab was also a responsible defender and penalty killer. Excelling in the MJHL with the St. Boniface Canadians, the team would advance to the 1953 Memorial Cup final before losing to the Barrie Flyers in five games. Ab would then head East to join the OHA's St. Catharine's Teepees for the 1954/55 season, scoring 82 goals during his two years with St. Kitts.
Called up in the spring of 1958 for two playoff games with the Montreal Canadiens he'd be part of the Hab's Stanley Cup victory. Scoring 13 goals as a rookie in the 1958/59 season working on a line with Ralph Backstrom and Don Marshall, he'd be a part of two more Stanley Cup wins with Montreal.
The Chicago Black Hawks would acquire Mcdonald in June 1960. He'd be a key component of the Hawk's first Stanley Cup in 23 years in 1961. Skating with Ken Wharram and Stan Mikita on the famed 'Scooter Line' he'd put together two 20-goal seasons before being traded to the Boston Bruins along with Reggie Fleming in June, 1964 for Doug Mohns.
McDonald would spend one year in Beantown before being traded to the Detroit Red Wings and help the club make the Stanley Cup finals.
In the June 1967 NHL Expansion Draft, the Pittsburgh Penguins claimed McDonald. Named the team's first Captain, he would go on to score 22 goals playing alongside Andy Bathgate and Val Fonteyne before being traded in the off-season to the St. Louis Blues for Lou Angotti.
In his two years with the Blues, the club reached the Stanley Cup finals twice with Ab recording a personal best 25 goals in 1969-70. He also played in the 1969 and 1970 NHL All-Star Games.
After a brief return to the Detroit Red Wings in 1971-72, Ab joined the World Hockey Association Winnipeg Jets for their inaugural 1972/73 season. He was credited with scoring the first regular season goal in franchise history. In his final season, Ab McDonald led the Jets to the league's 1974 championship series before finally hanging his skates up after a great career.