A Brits Unique look at Winnipeg's Hockey History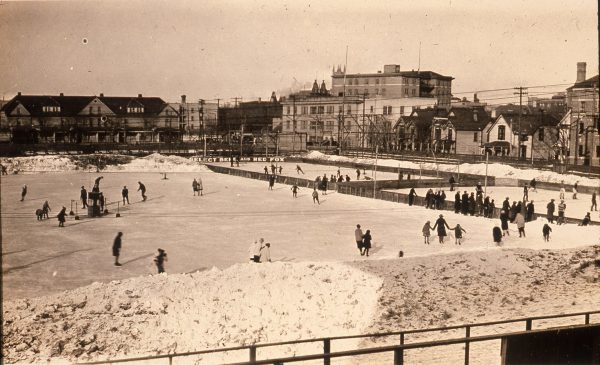 The Manitoba Hockey Hall of Fame received an inquiry awhile back from a hockey fan in England. He'd assembled the history of the old Wesley Rink that sat behind Wesley College along Ellice Avenue and Balmoral Street. Demolished in 1909, the site is now home to the University of Winnipeg.
Jeff Nelson of Reading England, was researching the first shirt logos used in hockey's early days and wasn't really having much luck. He came across a story in a Winnipeg paper of a man falling through the canvas roof during a hockey game at the Wesley Rink. He found himself inexplicably attracted to this rink's history and by the time he stopped three years later he had put its story together.
He hopes people will find some interest in his research and see that these little rinks were useful for the development of the game way back when, giving the opportunity for ice time to the likes of Dunderdale, Holden, Maxwell and many more.
CLICK HERE for a Canstar Memories of Sport article written by Kent Morgan on this interesting look at a little known Winnipeg sports venue.
And then dive into Winnipeg's hockey past CLICK HERE
Thanks to Canstar Community News for permission to post the article.