2022 SAMI JO SMALL AWARD RECIPIENT - KELSEY FORREST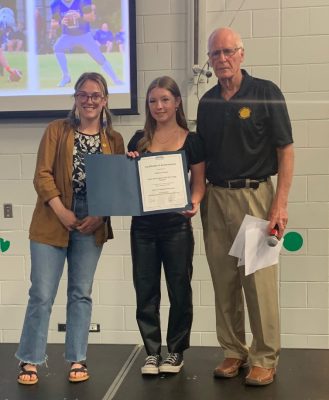 The 2022 Sami Jo Small Award recipient is Kelsey Forrest of Ecole Secondaire Oak Park High School.
Kelsey currently holds a 95% academic average while participating in volleyball, as well as Fort Gary U19 softball. She is the captain of her high school hockey team and an All-Star of the Winnipeg Women's High School Hockey League, as well as Player of the Week for the week ending January 28th, 2022.
Kelsey is on the student council as Secretary-Treasurer as well as the Executive Committee, Sources of Strength Committee, and Social Committee. She has organized a fundraiser for KidSport Canada and Fast and Female. In addition, she is a peer tutor, and a Softball Manitoba umpire.