2021 SAM FABRO MEMORIAL SCHOLARSHIP RECIPIENTS
The R. A. "Sam" Fabro Scholarships are awarded to a member of the University of Manitoba Men's and Women's hockey programs. The recipients are selected by the UofM coaches every November from their respective rosters.
This year's recipients are;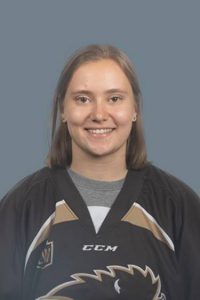 Polina Goncharova is this year's Bison Women's hockey team recipient. She is a 5'6 forward and 2nd year international student athlete from Russia. Polina is an excellent student in the Asper School of Business and a well respected member of our team. She is also a  great teammate who does everything in her power to continue to improve on and off the ice. She is a well deserving recipient of this year's award.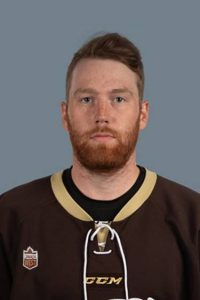 This year's nominee from the Bison Men's Hockey program is Forward Dylan Thiessen. Dylan is an exceptional person with outstanding character and values. He is Dylan is a 6.0 foot forward from Virden Manitoba. An Assistant Captain who quietly leads by example he is highly respected by his teammates for his character, work ethic, hockey intelligence and ability. Dylan is a complete player as he has tremendous offensive skill and vision, while also being very aware and committed defensively. He centers one of the Bisons top lines and plays a key role on both our power play and penalty kill units. Dylan is in his 3rd year of eligibility with the Bisons, is an Academic All Canadian for having a Grade Point Average of over 3.5  and is currently in the Faculty of Science with a goal of attending Medical School.