2019 SAM FABRO AWARD RECIPIENT - MEGAN NEDUZAK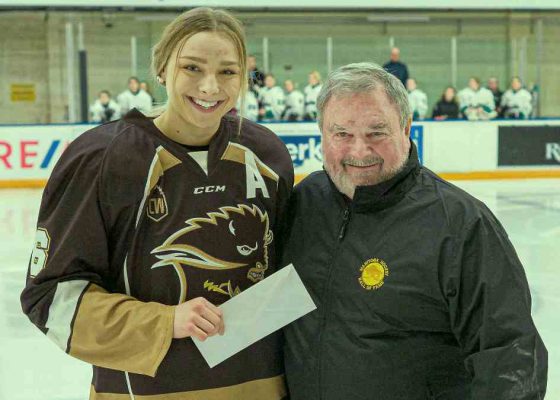 Manitoba Hockey Hall of Fame Director, Jan Brown recently presented defenceman Megan Neduzak of the UofM Bisons Women's Hockey team with a $1,500 Sam Fabro Scholarship.
From Morden, MB Megan is a 4th year member and Assistant Captain with this years Bisons team and a perennial Academic All-Canadian.
The R. A. "Sam" Fabro Scholarships are awarded to a member of the University of Manitoba Men's and Women's hockey programs. The recipients are selected by the UofM coaches every November from their respective rosters.