1956 WINNIPEG WARRIORS WIN EDINBURGH TROPHY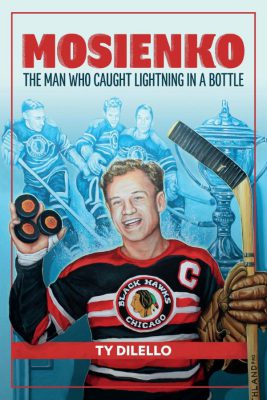 The Western Hockey League expansion Winnipeg Warriors capped their Cinderella season by winning the 1956 Edinburgh Trophy as Canada's top minor-professional hockey team.
Billy Mosienko tallied twice and Paul Masnick once as the Warriors defeated the Eastern champion Montreal Royals 3-1 on May 3, 1956 in front of a record Winnipeg Arena crowd of 10,072. The win gave the Warriors the best-of-nine series 5 games to one.
From Ty Dilello's MOSIENKO - THE MAN WHO CAUGHT LIGHTNING IN A BOTTLE, Here is an excerpt from the Winnipeg Warriors winning the 1956 WHL title and Edinburgh Trophy.  CLICK HERE.
The book will be released in October/2021 in time for what would have been Billy Mosienko's 100th birthday (Nov 2). https://www.greatplains.mb.ca/product/mosienko/