1920 WINNIPEG FALCONS HONOURED WITH PLAQUE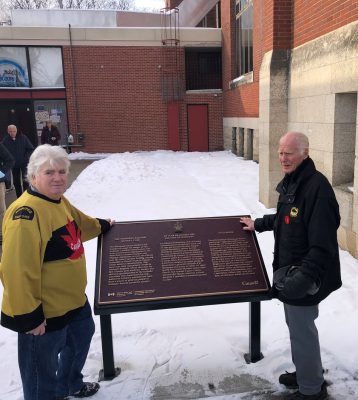 The Manitoba Hockey Hall of Fame was proud to be part of the 1920 Winnipeg Falcons Historic Sites & Monuments Board of Canada plaque installation at the First Lutheran Church on November 14, 2022.
During delays created from the Covid pandemic, an extensive consultation with the Icelandic community resulted in the First L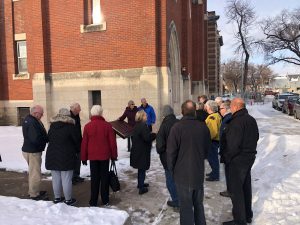 utheran Church at 580 Victor Street being selected as the ideal location for the plaque. The majority of the Falcons grew up in Winnipeg's West End, a predominantly Icelandic community. They attended the First Lutheran prior to serving overseas in the First World War.
Pastor Michael Kurtz and members of the First Lutheran Church graciously hosted the event and a brief ceremony outside with family members of the Falcons.