125 YEARS AGO, WINNIPEG DEFENDS THE STANLEY CUP!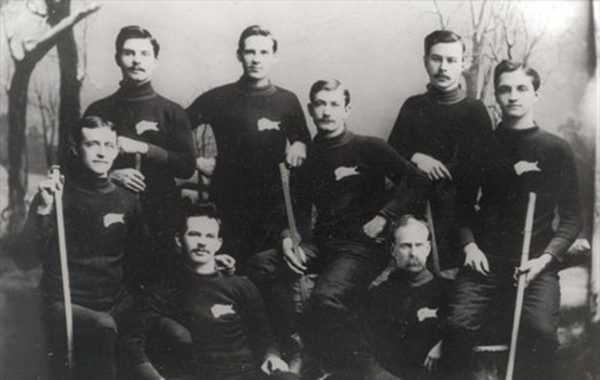 125 years ago, on December 30, 1896 the Winnipeg Victorias hosted the Montreal Victorias in a Stanley Cup challenge match at Winnipeg's McIntyre Rink on Albert Street.
The Montreal club and its fanbase were indignant at the loss of the Stanley Cup the past February and had pressured for an early re-match. However, warm weather would curtail a confrontation that spring and while Stanley Cup governors approved the challenge, it would be put off until later in the year in Winnipeg. This gave Winnipeggers ten months to savour the title of World Champions.
Winnipeg's sporting community would witness the greatest match in the brief history of the 'outpost on the Prairies'.