Warroad Lakers - 1974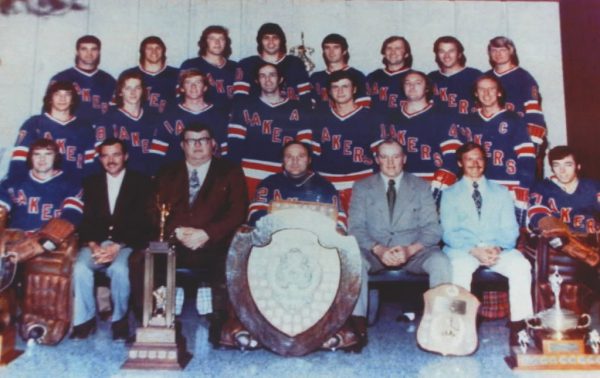 Hardy Cup Champions
Manitoba-Thunder Bay champions (H.M. Heneman Trophy); Manitoba Intermediate AA champions; Central Canadian champions; Saskatchewan champions; Western Canada champions (Edmonton Journal Trophy); and Canadian Intermediate champions (Hardy Cup).
The Lakers defeated the Embrun, Ont., Panthers 3-0 in the best of five Canadian Intermediate championship series play-offs played at Roseau, MN. becoming the first U.S. team to win the Canadian Intermediate championship.
Team members wereL Blaine Comstock, Allie Reynard, Grant Clay, Tim McKinnon, Dave McConachy, Mike Marvin, Dick Braun, Vic Magda, George Forgie, Warren Harrison, Dave Richardson, Jim Cole, Brian Dyck, Jim Trosky, Bill Christian, Harry Beuckert and Bryan Grand. Player-Coach Bob Tuff. Season record: 37-11-1. Play-off record: 15-6.