Davie, R. H. "Pinky"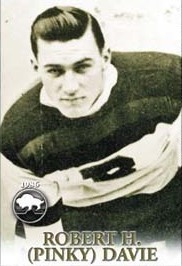 Date of Death: 1990-10-27Date of Birth: 1912-09-12
Born in Beausejour. A sawmill accident cut short his playing career after one partial season in the NHL with the Boston Bruins. For 35 years the dedicated service of "Pinky" Davie helped amateur teams and leagues particularly in rural Manitoba in the Dauphin, Flin Flon and Virden areas.