The Death of Bill Masterton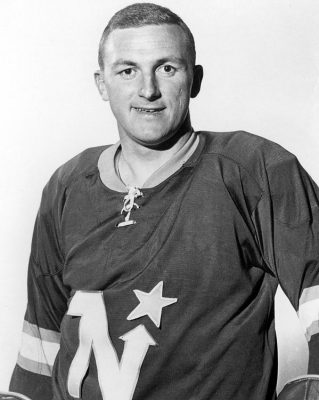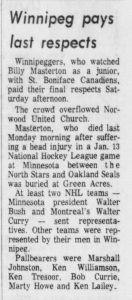 It was 50 years ago on January 13, 1968 that Winnipeger Bill Masterton lost his life on the ice of the Met Center playing for the Minnesota North Stars of the NHL.
Masterton was caught in an awkward collision that sent his head slamming backwards onto the ice. Almost 30 hours later, Bill Masterton was dead at the age of 29. His death immediately fired up the discussion on head protection that reverberated for 40 years until the NHL implemented its concussion protocols beginning in 2011.
John Rosengren, author of "Blades of Glory: The True Story of a Young Team Bred to Win" penned a compelling article for ESPN on March 8, 2016 that sheds light on hockey's only on-ice death from injury; Rarely told reason cited for the death of Bill Masterton